Don't hesitate to contact me for playable samples of these works, or to arrange for a demonstration.
Please note, videos are hosted locally to give you an ad-free experience. If you have a slow connection you may need to allow the videos to buffer for a short while to ensure a smooth playback.
Code samples for both game and application development are available on the programming page.
---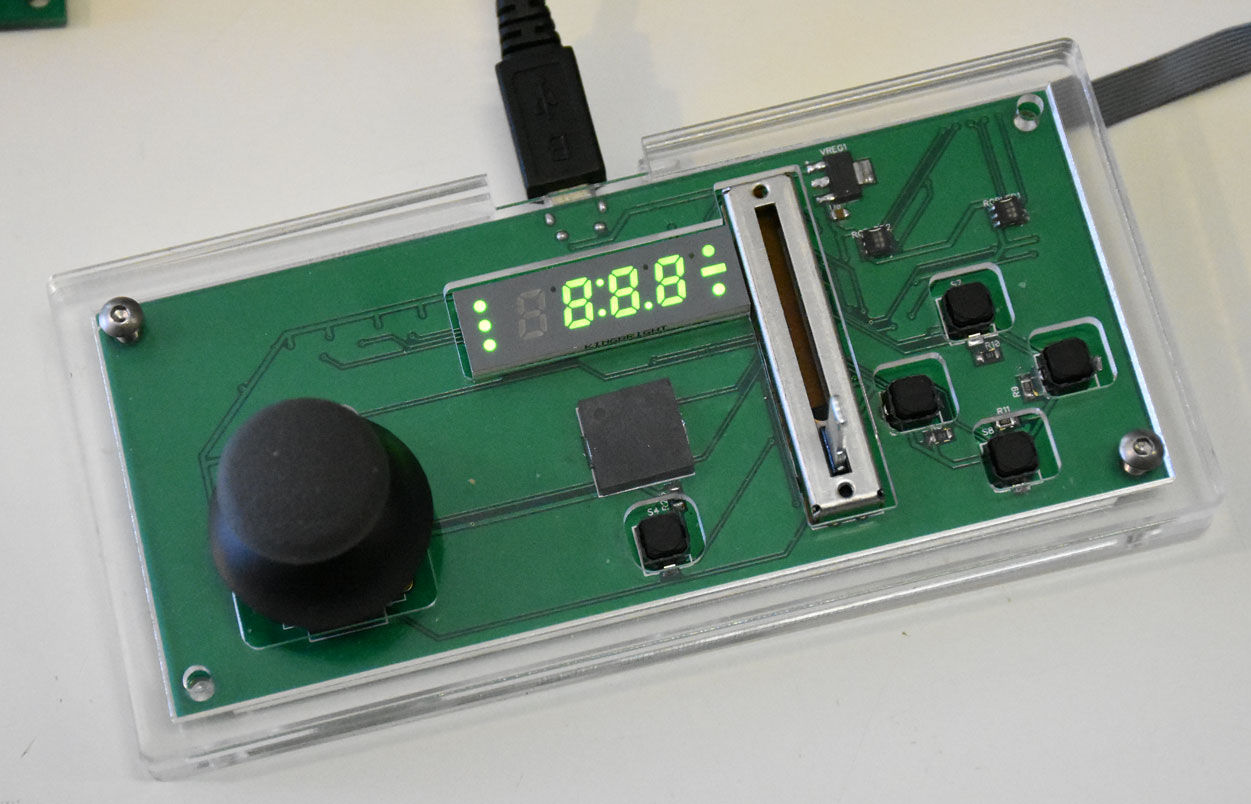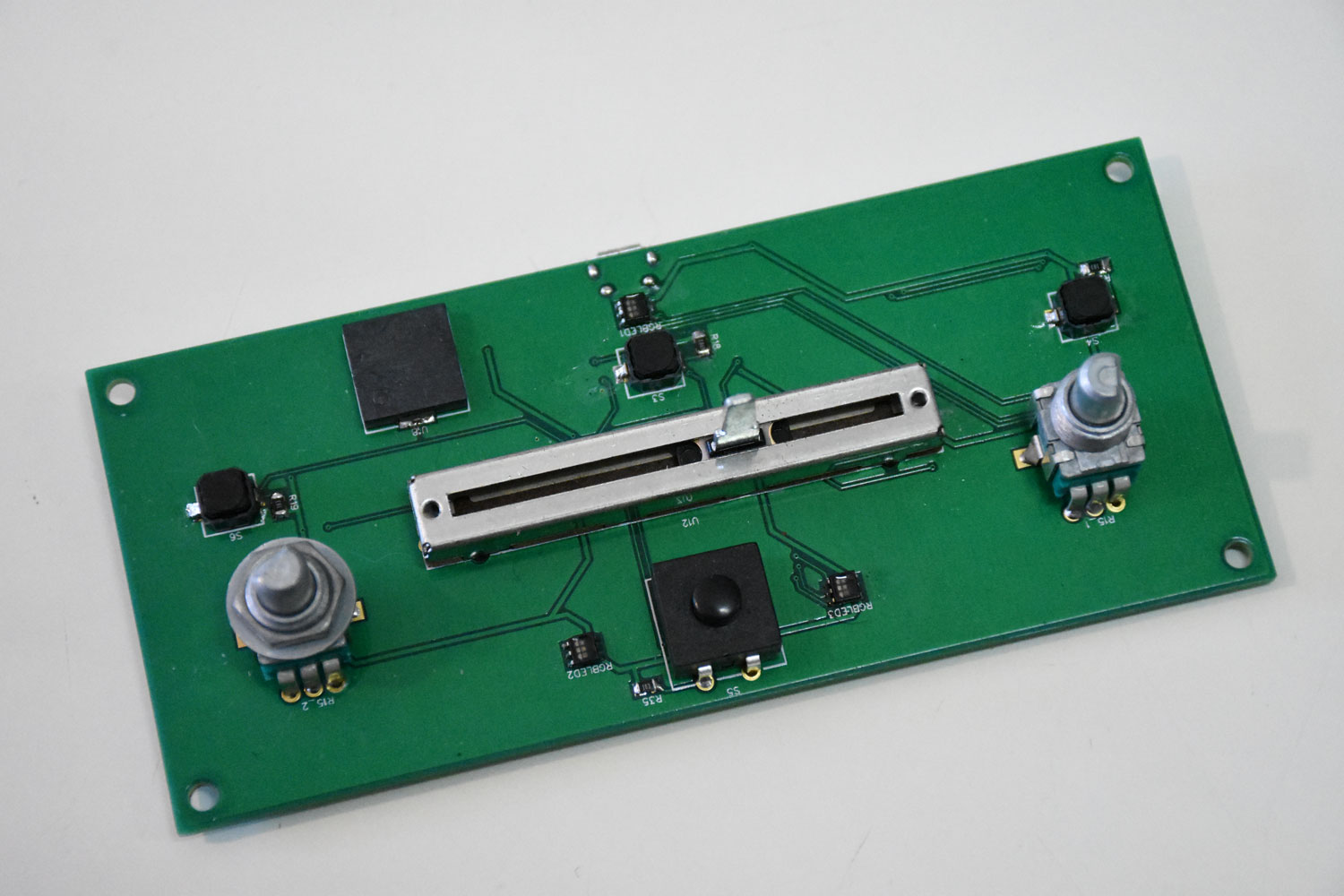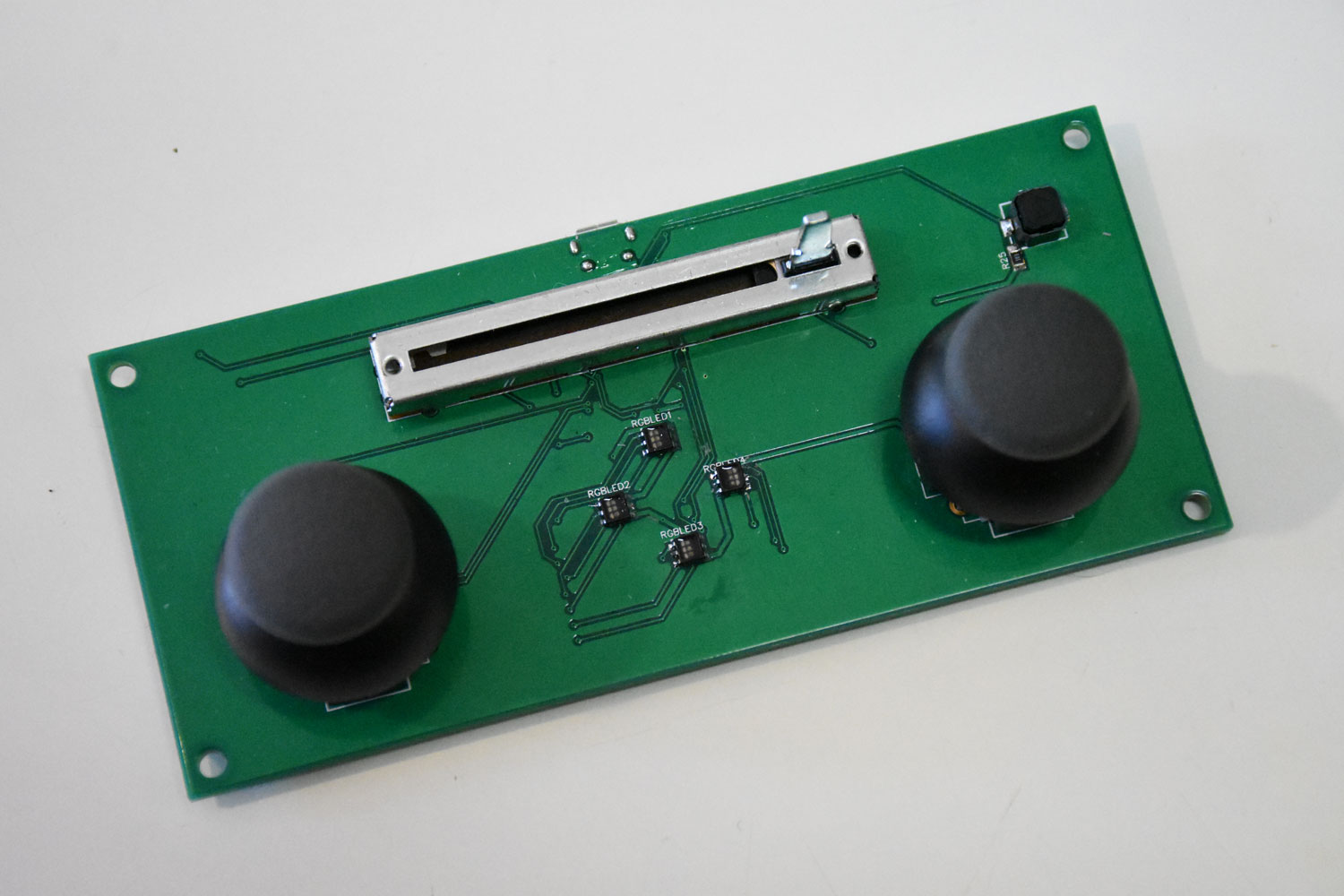 A series of custom game controllers, using STM32 Cortex-M microcontrollers for USB functionality. Hardware files, firmware, and Unreal 4 plugin for input device support to be released on Github shortly.
---
All of my contributions to UE4 are available to engine licensees, and the code can be viewed in my repository on Github (engine subscription required).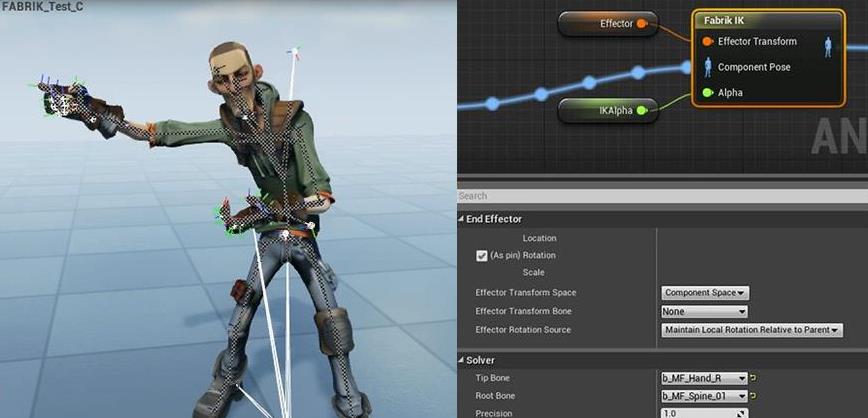 The FABRIK IK solver is a custom animation blueprint node which allows fast IK solving for bone chains of arbitrary length, using an approximation algorith which is faster than the CCD implementation used in previous engine version.
The algorithm itself is courtesy of Andreas Aristidou.
This is a plugin allowing for UE4 Blueprint projects to incorporate data from the LEAP motion sensor into their games. It uses events rather than polling and allows for the sensor data to be used to dynamically drive skeletal mesh animation.
Other miscellaneous contributions to the engine include:
Filter-by-predicate support for dynamic arrays
Ability to disable the launcher when debugging the engine
Small documentation errata and minor bug fixes
SQLite database support within the engine
I am also working on an in-game analytics tool that will support visualization of captured game data, as well as a particle-system-based implementation of marching cubes for isosurface visualisation (metaballs).
---

EFPL is a prototype 'serious' game that aims to reinforce classroom learning of English as a Second Language (ESL). Using first person perspective and interactive environments which include minigames and activities, EFPL leverages social and competitive aspects of games to provide a supplementary learning activity that students will want to participate in.
For a more indepth discussion of the design and technical work I contributed to this project over a 6-month period, click here.
---

Gameplay footage from my one-month-long UDK mod The Tower.
Most assets here are custom made - modelling was done in Rhino for architectural precision, and meshing/tweaking in Maya. A custom Pawn class is used to slow the character's movement and attach the arm/lantern components, and my interactive object class is responsible for highlighting usable objects and giving them trigger functionality without actually requiring triggers to be scattered throughout the level.
The combination lock/puzzle at the end of the video was implemented with a bunch of Kismet.
A script for the entire game, of which this mod represented the first part, can be found here.
---

This custom builder brush decomposes a specified volume into a number of building-like structures that can be placed as BSP geometry in a UDK level. Limitations within the process UDK uses to create BSP geometry prevent 'shading groups' or other means to seperate each building (they are treated as one object by the engine), which prevents programmatic assignation of per-building textures, but this brush does reduce implementation time for groups of distant buildings substantially.
---

This level was created to test the functionality of my port of the UT2D mod from UT3 to the UDK, and takes place in the continuity of the Contra games. Most of the content is a mixture of deformed/retextured Epic meshes, with a healthy dose of my own custom meshes and custom textured BSP; design and implementation took approximately one month.
A breakdown for the planned single-player version of this level can be found here.
---

Game prototype written in C++/Ogre over the course of a week. Modelling done in Maya. The object of the game is to navigate around the planet using the gravity wells in order to reach the station on the other side.
---

Sound Escape was a prototyped Puzzle/Platformer created in Unity over a two-week period. Footage of the initial single-player version is here: later revisions included addition of a co-op multiplayer mode. Players must use their sound waves to resonate with and destroy obstacles.
---
I am a developer and designer on Discworld MUD, one of the longest-running text-based MMO's on the internet, which can be reached at : http://discworld.starturtle.net
---